PLAN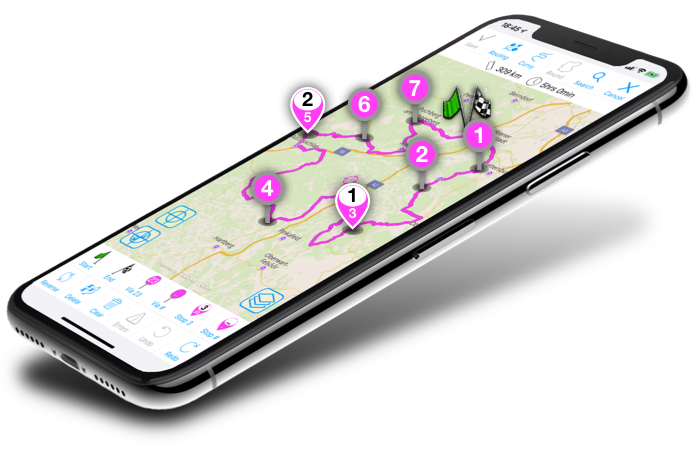 Plan routes by dropping via points and stops. Scenic will show you a route between them. Don't like it? Choose another routing mode, including curvy!
IMPORT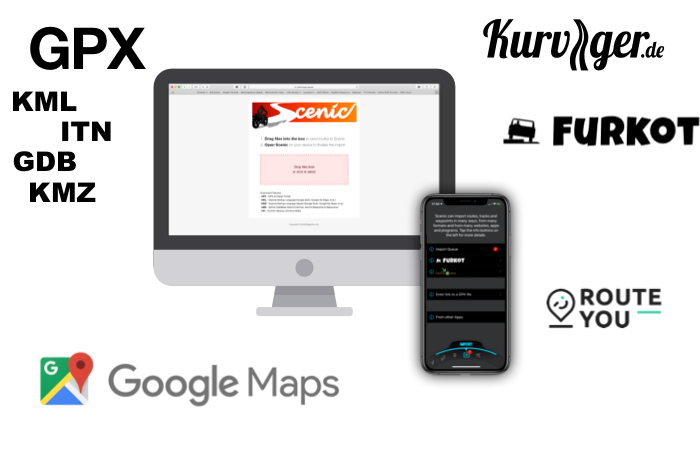 Found a great route on the internet? Or have some laying around in Basecamp? No problem... Scenic can import many file formats and even links directly to quite some apps and websites, including Scenic's own WebApp where you can paste Google Maps URL's and drag & drop GPX, KML, KMZ, GDB (Garmin) and ITN (TomTom) files.
DISCOVER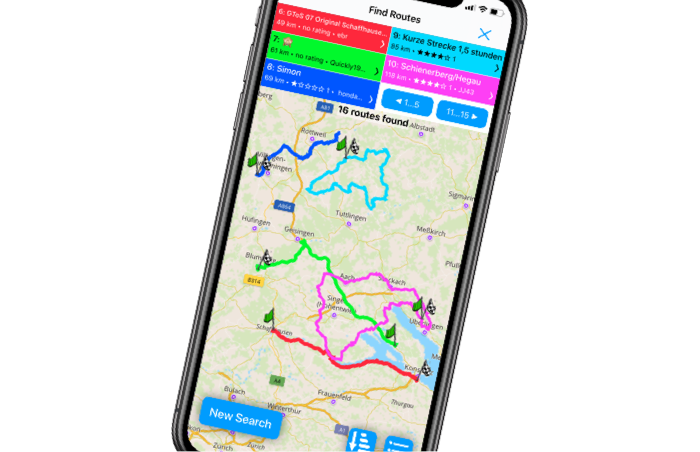 Scenic has a vast database of thousands of beautiful routes, shared and rated by local Scenic users worldwide. Select an area, tap 'Search' and see what comes up.
BE SURPRISED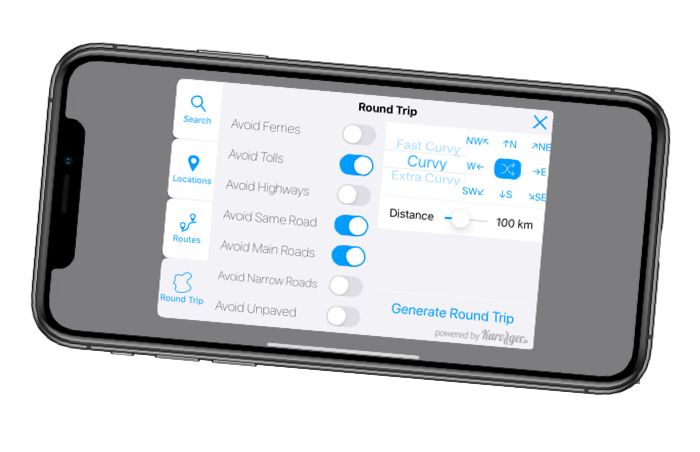 Yet another way to get a great route... Scenic can generate a round trip for you in a given direction with a given distance. Or a curvy route to a destination of your choosing.
RIDE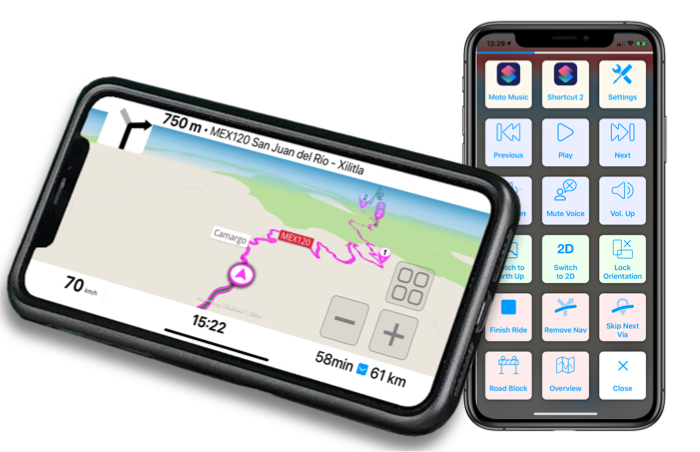 Let Scenic navigate you with clear on-screen instructions, voice guidance and customisable detour behaviour. Use your touch enabled gloves to operate the specially designed user interface.
OFFLINE MAPS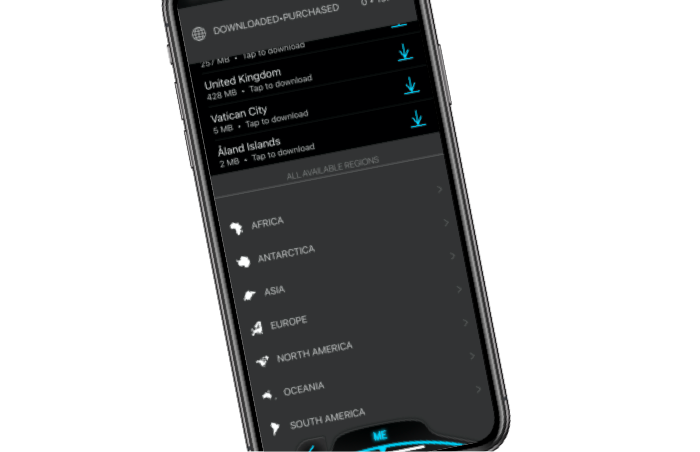 Going off the beaten track? Into areas without cell phone reception? No problem, with offline maps Scenic doesn't need a connection while you are navigating.
KEEP TRACK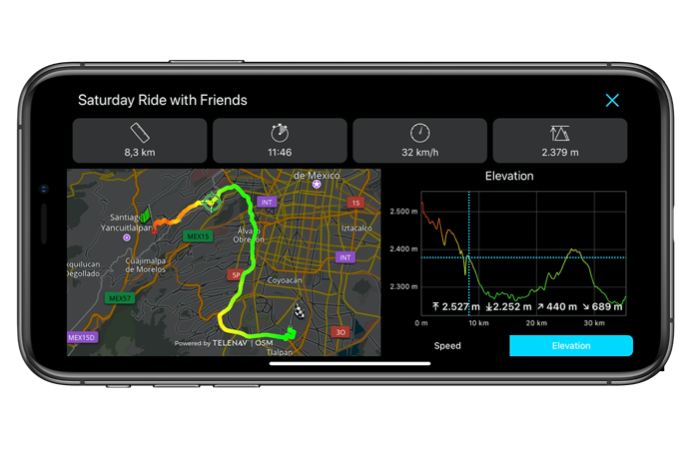 Scenic not only navigates you, but also tracks your location, speed and elevation. Nice to have a log of all your rides.
RELIVE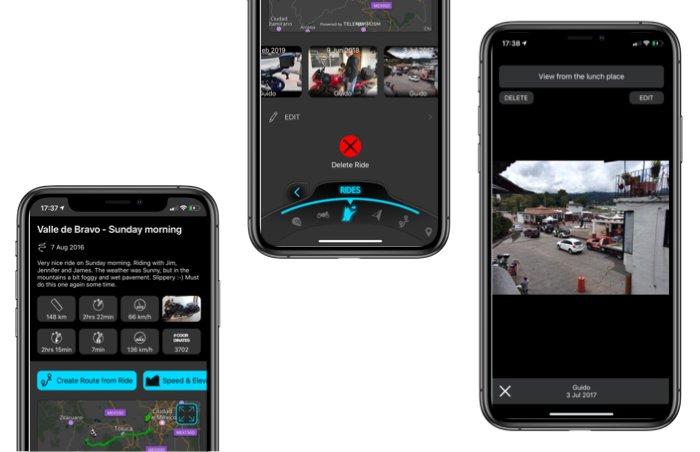 Take pictures along the way and add a comment. Scenic remembers where you took them and will save them with your rides.
GET INSIGHTS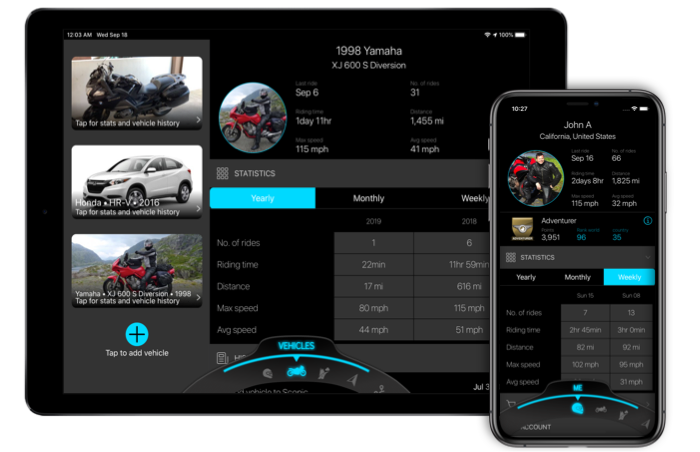 How much have I been riding on my old Yamaha? Have I been riding less this year? What was my overall average speed this week? How many rides have I done this month? Scenic will tell you!